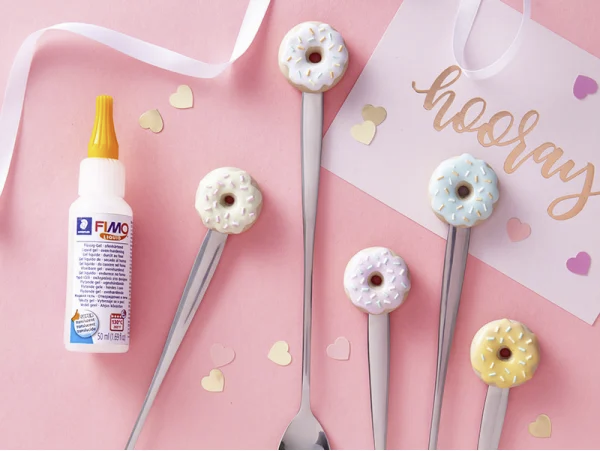 FIMO SOft liquid is a polymer liquid which hardens in a oven like polymer clay. Transparent after baking, extremely flexible, it can be used for a variety of applications.
It can be mixed with oil paints, powders, inks, pigments, etc. It also can be used as a glue between baked or non baked polymer clay parts.
Its transparency allows you to use it as a protective medium, in thin layers, for creation with surfaces effects (like with pastel chalk, powders etc.)
The plastic bottle has a very useful dosage nozzle.
Thick, fluid consistency
Extremely flexible after hardening
Ideal complement for modelling clay, compatible with all polymer clays
Can be used in bake-able silicone moulds
To embellish clays as well as a bond of hardened with non-hardened items
Ideal for contouring and grouting techniques
Image transfer from prints, graphite and pencil drawings
Glaze effects: Pure or dyed with modelling clays
Mixing techniques: e.g. marbling and colour gradients
Detailed instruction can be scanned via QR code
Practical dosage tip for pinpoint application and clean handling