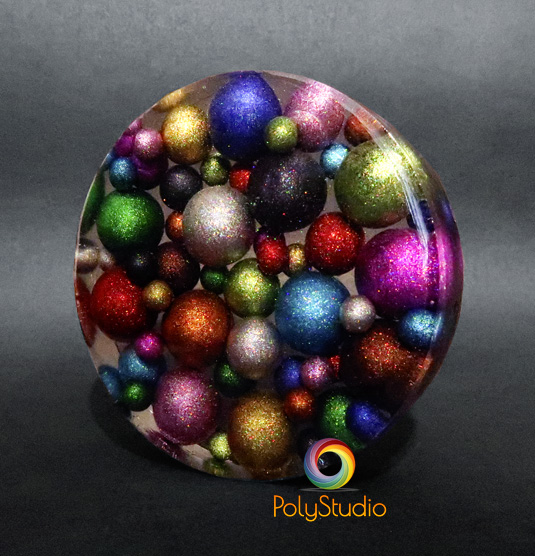 For magical and sparkling effects, adopt the Holographic Powders !
Micro glitter powder with holographic reflections : the main color offers a rainbow irisation which is moving depending on the angle of view.
The reflections are changing create rich twinkling effects, every little move causes changes which catch the eye. However, they will reveal all their richness over a dark background.
This powder is very covering, a very small quantity is necessary to coat the surfaces. Apply with a soft brush, do not overload, Do not sneeze over the bag ( :) )
The powders used on the surface on polymer clay must be protected (varnish, resin, liquid polymer etc.). Covered with a layer of resin, the powder acquires even more depth and brightness.